Learn about the latest up and coming looks and style trends from industry leaders at High Point Market.
For home and interior design professionals, the massive High Point Market in North Carolina is a must-see and helps keep the industry moving toward the latest styles and trends. As the largest home furnishings trade show in the world, the exhibit runs twice a year and brings in about 80,000 visitors to preview what's next in furniture and beyond in High Point, North Carolina — America's furniture manufacturing hub.
This year's Spring Market was definitely different: due to COVID-19, High Point was held virtually, but despite the digital-only experience, it did not disappoint. Here's a sneak peek at the latest trends you'll see emerging throughout the rest of the year.
1. Color Rush – The colors presented at High Point always point to where décor is going, and it's here where designers find their inspiration to chart future trends. Standing out in the palette were pops of yellows and blues across chairs and sofas, as well as on accent pieces, wall art and more. Another color choice was a spectrum of burgundy shades making a splash across all forms of decor.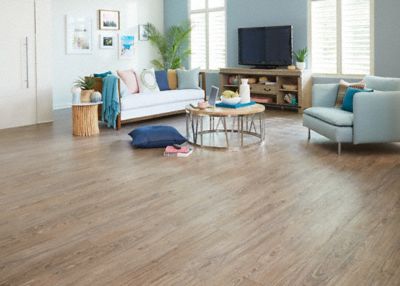 2. Heavy Metal Lighting – Lighting fixtures continue to push the envelope, especially in the form of architectural designs and shapes, like the Julian Chichester Bacco Chandelier. These lighting pieces — pendants, chandeliers and sconces — are also adding more metal to max out their finishes. Interestingly, this is juxtaposed with another trend of au natural lamps made of materials like wood or rattan.
3. Fab Fabrics – Velvet made a glamorous return at High Point and is arguably the fabric with the most momentum in spring 2020. From chairs to ottomans, jewel-toned velvets are everywhere. Of course, floral patterns can't be ignored and are always a welcome splash of natural design to brighten up a room.
"Unique pops of color, velvet furnishings and distinctive metal lighting fixtures are ideal when putting together spaces in your home," says Katie Allen, LL Flooring design and trend director. "These options serve as a creative talking point in any room and are a perfect way to showcase a sense of self-expression."
4. Curves Ahead – An interesting takeaway from the furniture were the curves, echoing back to the silhouettes and styles of the 1970s, presenting a softer vibe with modern appeal. Such shapes, evident in many High Point Style Spotters' product picks, lend themselves as statement pieces that can put a subtle exclamation point in any room.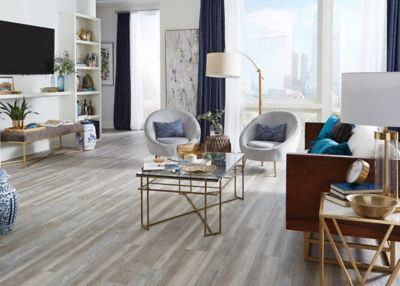 5. Shaping Up – As we've seen in flooring, the popularity of chevrons and geometric shapes are taking further form in furniture. In particular, hexagons are a go-to trend for coffee and end tables, while triangles are also making a strong style statement in the form of sleek furniture legs, as well as through artistic designs adorning cabinets and other facings.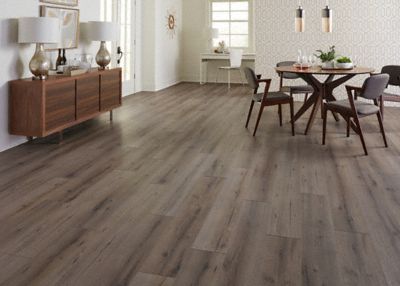 High Point Market sets the stage for the next trendsetting themes in home design. You can be a style setter in your own home by keeping these themes in mind with your décor. We'll be sharing more inspirational ideas from High Point in other LL Style blog articles, so be on the lookout for our next post,