Amber City Bamboo Quarter Round
Close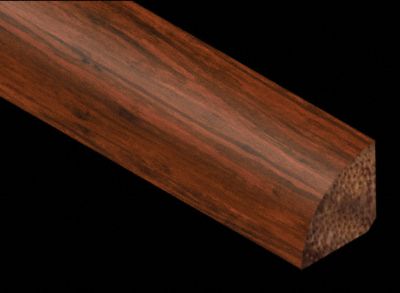 Strand Forbidden City Bamboo Quarter Round- 3/4" x 3/4"
Click here for detailed dimensions.
Quarter Rounds create a subtle blend between the wall base and wood flooring.

Also used alone to transition between a hardwood floor and cabinetry.
Questions?
Please allow us to assist you with any questions and/or concerns.
Go to Flooring 101, or call 1-800-FLOORING to speak to one of our flooring experts.
We will be glad to help you select the appropriate products for your commercial or residential remodeling project.