Bostik


Bostik Moisture Barrier
Close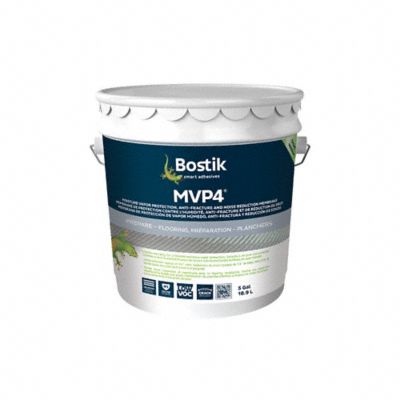 MVP - Bostik Moisture Barrier 5 Gallon
Bostik Moisture Barrier is a one-part, trowel-applied product formulated to reduce the rate of moisture vapor transmission. It can be used on both engineered and solid hardwood floors in conjunction with Bostik wood flooring adhesives.
For more product specs, click here.
Adobe Reader can be downloaded here.
The product is best when applied with 1 new trowel per can (accessories tab below has recommended trowel - #9 V-Notch Trowel). Number of cans recommended is based on manufacturer installation application guidelines and square footage per can is not guaranteed.
*Shipping is by FEDEX Freight only and may be subject to additional shipping costs.