3/4" x 7-1/2" x 48" Prefinished Tobacco Road Riser
Close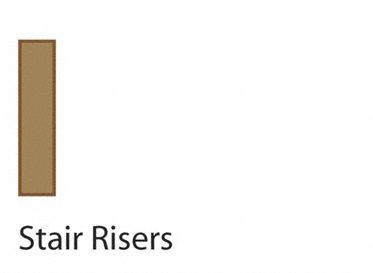 3/4" x 7-1/2" x 48" Prefinished Tobacco Road Riser
Made on Common Walnut hardwood, prefinished to coordinate with your floor.
Placed upon a stair riser's step face, matching the lower stair tread or hardwood floor.

Not sure if this is the right product?
Call 1-800-HARDWOOD to speak to one of our flooring experts.
We will be glad to help you!