R.L. Colston 3/4" x 5" Select White Oak
Close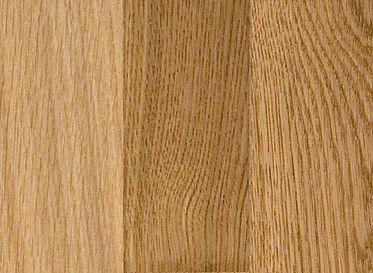 R.L. Colston- 3/4" x 5" Select White Oak Unfinished Square Edge Solid Hardwood Flooring
R. L. Colston & Sons offers traditional 3/4" unfinished solid hardwood in a variety of species. 2-1/4" to 5" widths.
- 3/4" Unfinished Solid Hardwood Floors
- 2-1/4" - 5" Widths
- Domestic and Exotic Species
Besides Red Oak, White Oak is another extremely popular flooring choice in American homes.
The heartwood is a light brown color and some boards have a pinkish tint or a slight grayish cast. The sapwood is white to cream.
White Oak's grain is open, with longer rays than Red Oak and occasional swirls and burls.
What is "Select Grade"?
Select grade flooring will have the most uniform color with no knots, and the longest average length planks.
Please note unfinished flooring is sold in open, strapped bundles and not sold in boxes. This product must be purchased in bundles. Bundle size may vary.
Place your order now through our web site, call 1-800-FLOORING to talk to one of our flooring experts, or click here to find the closest store to you.
Brand: R.L. Colston
FLOORING SKU: 10001255
SAMPLE SKU: 10028249
Trade Name: White Oak
Marketing Name: White Oak
Janka Rating: 1360
AC Rating: N/A
Grade: Select
Color Shade: Light
Width: 5"
Thickness: 3/4"
Construction: Solid
Installation Type: Glue, Nail
Sq. Ft. Per Box: 1
Hardness Rating: 6% harder than Red Oak
Waste: 10%
Weight per box/unit: 2.70
Installation Details: N/A