Major Brand


3/8" x 5" Steel Creek Hickory -Odd Lot
While Supplies Last!
Available in select stores nationwide. Currently not available for online purchase. Check with your
local store.
Close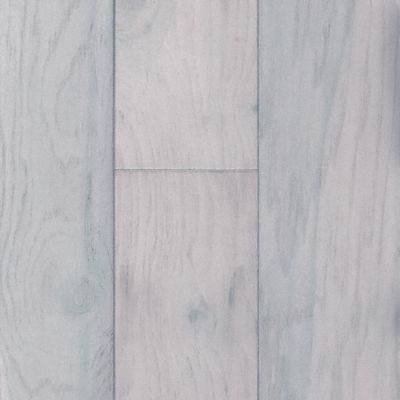 3/8" x 5" Steel Creek Hickory- Prefinished Wirebrushed Engineered Flooring -Odd Lot
Clearance, closeouts, and small-lots may contain flaws or inconsistencies. Quantities are limited.
The refreshing whitewashed hues and light shades of gray blend beautifully with subtle wirebrushing to create a prefinished hardwood floor that's welcoming and full of stylish possibility.
Product Features:
- Plywood core
- 2mm hardwood veneer
- Glue down or nail down installation

About Distressed Flooring:
Distressed hardwood floors have a natural worn appearance. They look like floors from the days when floors were finished by hand.
About Engineered:
Engineered flooring consists of REAL hardwood layers with either a plywood, medium-density fiberboard (MDF) or lumber core. It's extremely stable, which means it's the perfect floor for any level of the home!

MDF (medium density fiberboard) engineered flooring is constructed with a real hardwood veneer atop a moisture-resistant core which is made from real wood fibers that are compressed into a dense, impact-resistant format. In addition to providing extra protection against denting, the MDF enables the most precise milling of the locking profile to enhance ease of use and durability.

Lumber core engineered flooring is made of narrow strips of lumber glued together to create a dense, impact-resistant slab with a layer of hardwood veneer affixed to the top. This construction maintains superb dimensional stability through seasonal humidity and temperature fluctuations in the home.

With plywood engineered products, real wood veneer layers are stacked on one another, with the grain of the adjacent layers oriented perpendicular to each other. Because wood expands and contracts in the direction of the grain, one layer stabilizes the next, resulting in a product that is less susceptible to the effects of moisture and temperature change.


Brand: Major Brand
FLOORING SKU: 10044802
Trade Name: Hickory
Marketing Name: Hickory
Janka Rating: N/A
AC Rating: N/A
Grade: Cabin
Color Shade: Light
Width: 5"
Thickness: 3/8"
Construction: Engineered
Installation Type: Glue, Nail
Sq. Ft. Per Box: 22.05
Hardness Rating: N/A
Waste: 15%
Weight per box/unit: 37.59
Installation Details: N/A