Virginia Mill Works Co.- 7/16" x 4-3/4" Tobacco Road Acacia - Easy Click Distressed Engineered Flooring- 50 Year Warranty
give your home a touch of that same simple elegance our ancestors cherished!
Colonial American homes were built with wooden floors that were sawn using basic hand-held tools. The hand-crafted workmanship that went into those floors can be found in Virginia Mill Works distressed floors. Virginia Mill Works with easy click installation engineered flooring is constructed with a real hardwood distressed veneer atop a moisture-resistant MDF (medium density fiberboard) core which is made from real wood fibers that are compressed into a dense, impact-resistant format. In addition to providing extra protection against denting, the MDF enables the most precise milling of the locking profile to enhance ease of use and long-term durability.
Quick Highlights:
Superior strength and stability in any room, including basements.
Type of installation: Floating and made even easier with Easy Click installation system!
Beautiful distressed look
Suitable for radiant heat
50 year warranty
About Distressed Flooring:
Distressed hardwood floors have a natural worn appearance. They look like floors from the days when floors were finished by hand.
Brand: Virginia Mill Works Engineered
FLOORING SKU: 10023849
SAMPLE SKU: 10023852
Limited Warranty: 50 years
Trade Name: Short Leaf Acacia
Marketing Name: N/A
Janka Rating: N/A
AC Rating: N/A
Grade: Natural
Color Shade: Light
Width: 4 3/4"
Thickness: 7/16"
Construction: Engineered
Installation Type: Click, Glue
Sq. Ft. Per Box: 31
Hardness Rating: N/A
Waste: 10%
Weight per box/unit: 63.55
Installation Details: Installation Guide



Please rotate your device to enjoy this feature!
Close
Virginia Mill Works Engineered 7/16" x 4-3/4" Tobacco Road Acacia Easy Click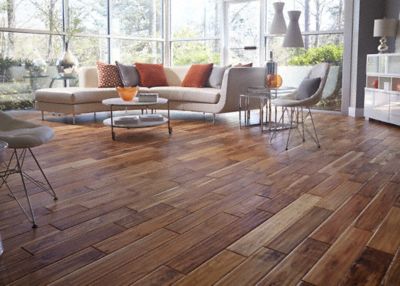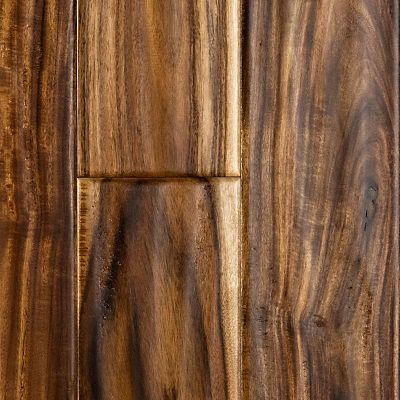 See more

Swipe